Governor Sanwo-Olu says Lagos state may enforce another lockdown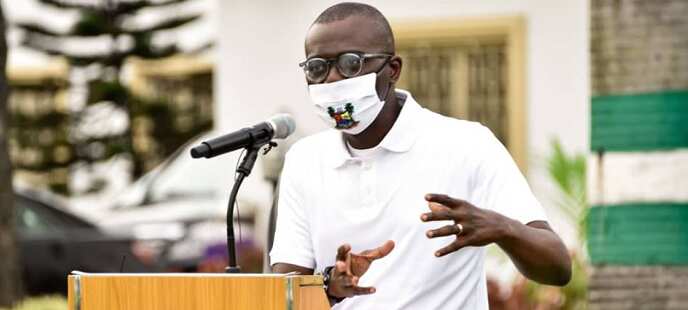 Governor Babajide Sanwo-Olu has warned Lagos residents that he may be prompted to impose another lockdown in the state – Sanwo-Olu gave the warning when he spoke about updates on the management of COVID-19 and review of the lockdown in the state – The governor said it is disappointing that residents of the state are not adhering to social distancing rules despite massive advocacy
The Lagos state governor, Babajide Sanwo-Olu, has warned that he will impose another lockdown on the state if residents continue to violate guidelines on social distancing. He issued the warning on Saturday, May 9, when giving updates on the management of COVID-19 and review of the lockdown in the state.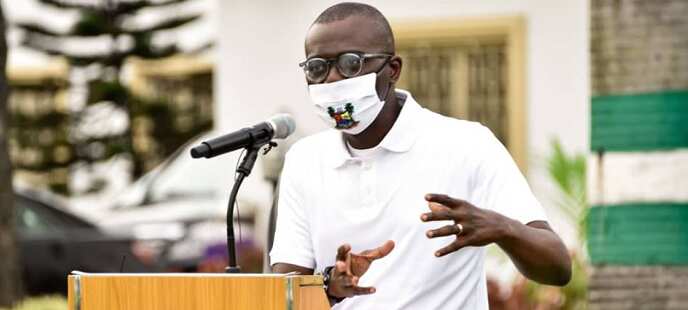 The Sanwo-Olu said wearing face masks in public is mandatory. Photo credits: Governor Babajide Sanwo-Olu Source: Facebook The governor said if the state government does not see an improvement in the adherence to public health guidelines over the next couple of days, it will not hesitate to review the terms on easing of the COVID-19 lockdown.
Sanwo-Olu said it was disappointing to see the crowd at banks and markets across the state flouting the guidelines on social distancing despite massive advocacy.
The governor insisted that the fight against COVID-19 is a collective effort. He said the wearing face masks in public is mandatory.
The list was released by Lagos state commissioner for health, Prof Akin Abayomi in a tweet on Saturday, May 9. According to the list released by the commissioner, Lagos mainland has the highest number of infections, Alimosho, Oshodi, Mushin, Ikeja, Kosofe and Isolo LGA also have increased cases. Abayomi said the state is using the data to plan its strategies to tackle the disease.
Abayomi, responding to questions that border the seemingly unexplainable difference between the occupancy of the isolation centres and the recorded number of cases each day, said that many patients are actually scared of being admitted. The commissioner added that due to this fear, many persons who test positive to the virus run away from the centres.